Most people understand that the healthier they are, the happier they will be. Healthy eating and exercise habits help people maintain the right weight and contribute to better brain function and a more robust immune system. Although most people want to start living healthier lives, it isn't easy for some people to make significant changes. That is why beginning with some changes you can create is essential, and then going from there. The beginning step is to evaluate yourself and make steps for a healthier future during National Healthy Weight Week.
In honor of Healthy Weight Week, it is essential to understand your body's state and your body type and B.M.I. (Body Mass Index). A healthy weight differs for each person depending on a few factors, including body type, genes, environment, and age. Body mass index (BMI) is a person's weight in kilograms divided by the square of height in meters. BMI is an easy screening method for weight categories—underweight, healthy, overweight, and obesity. Click the links below to determine your BMI:
When it comes to maintaining a healthy weight, there are no shortcuts. It is always better to consult an expert on how workout sessions and dieting should be managed, and taking your calculated BMI above to your appointment can help you determine your next steps no matter what weight category you fall under.
Being at a healthy weight, as mentioned above, can significantly impact your life and overall health. One thing for sure is maintaining a healthy diet and weight, as the journey is different for everyone, and breaking or making a habit can take days, weeks, or months. Nevertheless, remember it's important to keep trying and take it one step at a time.
There are a few ways to implement healthy tips to reach a healthy weight. You can tackle a few items below and make a list of goals you hope to achieve. The number one tip for making healthy weight decisions is to start implementing small plans or recommendations and not go into the process with a "Restricting" mindset. Those who cut themselves off from bad habits all at once often fail and return to bad eating habits in full swing.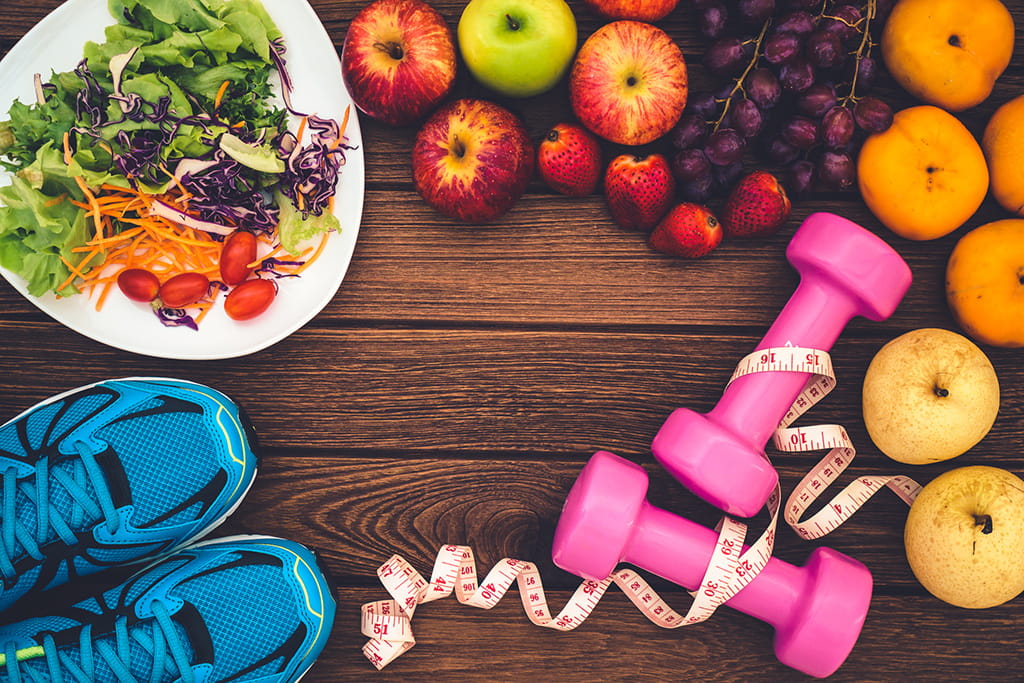 Here are a few eating habits steps you can take to help you in your journey to a healthy weight:
Visit with your physician or dietician to set goals. Remember, no goal is too small when it comes to your health.

Start slow and try changing one thing at a time.

Stay hydrated and ensure you are drinking plenty of water

Look at your primary meals of the day and evaluate where simple changes can be made

Add fruits and vegetables to your meals off the day, including snacks

Try to reduce your sugar and refined carbohydrate intake

Evaluate your serving sizes
Diet is not the only factor when it comes to a healthy weight. Ensuring you get plenty of sleep and incorporating exercise into your life is also essential. Along with nutrient-dense foods, sleep also aids helps restore your body. Aim for six to eight hours of rest each evening. Sleeping enables you to feel more rejuvenated and reduces your stress levels. Hit the hay at the same time each night and wake up at a similar time each morning to reap the most benefits from a shut-eye. To learn more about the importance of a good night's sleep, please visit: Sleep Services | Tomah Health
In addition to quality sleep, exercise can significantly impact maintaining a healthy weight. The Physical Activity Guidelines for Americans and CDC states that the average American should exercise for 2 hours and 30 minutes per week. So dance, swim, tidy up your house, jog, or take a brisk walk to start the week with a bang, or find an aerobic exercise you love, and you won't miss a sweat session. Below are additional tips and tricks you can incorporate into your daily lifestyle:
Take the stairs whenever possible; Climbing stairs not only burns extra calories, but it's an easy way to add exercise to your day.

If watching a t.v. or spending time on your electronics, use the ad time to do some squats, push-ups, or other easy exercises.

Grab a leash and walk your dog. Your body and pup will thank you!

After work, take your child or spouse on a walk to discuss your day.

If traveling a small distance, ditch your car and walk, rollerblade, or bike to your destination. Parking your car far from a store entrance and not in the front row can add a few extra steps.
When you start looking for them, you will see many opportunities to be more active daily and get a few more steps in during everyday activities. Remember, every step counts!
During National Healthy Weight Week, we educate patients and our community on finding ways to encourage us to focus on a healthy weight by promoting healthy eating habits, ensuring you know the importance of sleep, and adding exercise to your life. It takes one decision to make a change that can fuel your overall journey to be a better you.
Check out the additional Wellness Articles that may help you on your journey:
Sources:
CDC. (2022, September 2). What is my BMI? Centers for Disease Control and Prevention. https://www.cdc.gov/healthyweight/assessing/bmi/adult_bmi/english_bmi_calculator/bmi_calculator.html
Graber, E. (2021, January 25). ASN supports Healthy Weight Week, january 24-30, 2021. American Society for Nutrition. https://nutrition.org/asn-supports-healthy-weight-week-january-24-30-2021/
National Healthy Weight Week. (2022, January 9). National Today. https://nationaltoday.com/national-healthy-weight-week/
No time for exercise? Here are 7 easy ways to move more! (2017, December 13). Www.Heart.Org. https://www.heart.org/en/healthy-living/fitness/getting-active/no-time-for-exercise-here-are-7-easy-ways-to-move-more