Quality Care You Can Trust
"Quality care has been really important, even when things are unknown of the events of the future. It's important for our staff to be consistent for our patients and to provide quality care."
– Madeline Kennedy, Speech-Language Pathologist
Tomah Health has been providing consistent, quality patient care since 1952. In that time, Tomah Health has received numerous accolades including: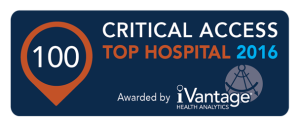 Top 100 Critical Access Hospital
Tomah Health has been named a top 100 critical access hospital (CAH) in the U.S. for four consecutive years by iVantage Health Analytics. The top 100 critical access hospitals were measured on more than 70 different performance metrics.
---
Top 20 Critical Access Hospital
Tomah Health was named a top 20 critical access hospital in the country by the National Rural Health Association (NRHA) for overall performance in 2016. Four Wisconsin hospitals received the award. Tomah Health also received top 20 recognition back in 2013.
---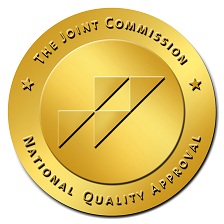 Gold Seal of Approval®
For continuous compliance with national performance standards, Tomah Health earned the Gold Seal of Approval from The Joint Commission. This award reflects a commitment to providing safe and effective patient care. See our quality report
---
Performance Leadership Award
Tomah Health received the Performance Leadership Award for overall excellence in quality, outcomes and financial strength, reflecting top quartile performance among acute care hospitals in the nation.
---
HealthStrong Hospital
For financial performance and delivery of care, Tomah Health was named a HealthStrong Hospital by iVantage Health Analytics.
---
What Quality Care Means
Tomah Health employs a dedicated staff of 400+, all committed to taking care of you. We are devoted to the needs and values of our patients and our community, going above and beyond to provide quality, patient-focused care. Meet our providers
How We Compare
Hospital Compare, a patient survey service offered by Medicare, collects data measuring patients' perspectives on hospital care and compares hospital performance nationally. See how we compare
Patient Feedback
Patient feedback and satisfaction reports help Tomah Health identify what we do well and where to prioritize improvements. Hearing what patients say about their healthcare experience helps us continue to provide the highest level of service. We welcome feedback about the care patients receive. Contact us