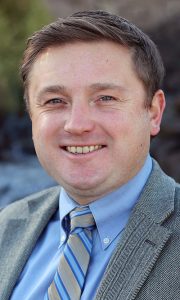 Tomah Health CEO Derek Daly is thanking local residents, businesses and organizations for support as the hospital marked 2023 National Hospital Week.
Daly said Tomah Health is proud to provide quality care 24 / 7 to the area but the work is not done alone. "Thanks to the support of our community, we all work together to build a stronger hospital which in turn results in a stronger community," said Daly.
Tomah Health is among Wisconsin hospitals and health care systems that provided nearly $2 billion in community benefits in fiscal year 2021, according to the Wisconsin Hospital Association's (WHA) latest Community Benefits Report that highlighted programs, services and activities across the state that hospitals contributed free, as well as the financial assistance they provided to patients.
Tomah Health provided approximately $5-million in community needs this past year. "Tomah Health continues to be committed to giving back to the communities that we serve," added Daly. "The successes that we have at the hospital are due to the support from the community." He said Tomah Health continues to look for ways that the hospital can further invest in the community. "Our investment to our area is a driver for services and programs that we offer area residents," said Daly. "When we succeed so do our communities."
In 2013, under a new requirement of the Affordable Care Act, hospitals were required to complete a formal community health needs assessment in partnership with public health and other community partners to assess, address and prioritize community health needs.
Tomah Health employs more than 425 staff.