Hip Replacement at Your Hometown Hospital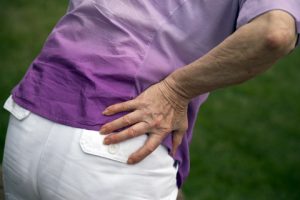 Is hip pain interfering with your daily activities or sleep? You may be a candidate for hip replacement surgery. Hip replacement, or arthroplasty, is a surgical procedure in which the hip joint is removed and replaced with metal and hard plastic parts.
The orthopedic experts at Tomah Health will evaluate your circumstances and help you determine if hip replacement is the best method to alleviate your pain and improve your mobility.
Surgery is done at Tomah Memorial providing you with the comforts and convenience of being close to home.
Why hip replacement?
Conditions that may cause a breakdown of the hip joint and the need for hip replacement surgery include:
Osteoarthritis—cartilage on the ends of your bone that help your hip joint glide is wearing thin
Rheumatoid arthritis—a chronic inflammatory disease that causes joint pain, stiffness and swelling
Osteonecrosis—the death of bone caused by insufficient blood supply, also known as Avascular Necrosis
Injury
Fracture
Bone tumors
Results of hip replacement
Following surgery, our orthopedic team works closely with our Rehabilitation Department to provide you a stronger and faster recovery.
As a result of surgery and rehab, the majority of people experience:
Improved function of the hip joint and increased mobility
Decrease in pain
Renewed ability to participate in daily activities
Improved quality of life
For more information on Hip Replacements, contact 608-372-2181.