Get Back in the Game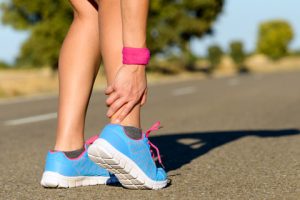 Sports injuries are common and can happen to anyone who plays sports or exercises—from the most conditioned athlete to the weekend warrior. These injuries include damage to the muscles, bones and associated tissues.
Don't let a sports injury keep you sidelined. The orthopedic experts at Tomah Health use the latest technologies and expert medical care to diagnosis and treat your sports-related injuries as well as work closely with our Rehabilitation Department to provide you a stronger and faster recovery.
Our orthopedic team specializes in treating:
Sprains and strains
Shin splints
Fractures
Tendonitis
Shoulder—including rotator cuff, labral repair, biceps, tendon repair and distal clavicle resection
Knee injuries—ACL reconstruction (anterior cruciate ligament)
For more information on Sports Injury treatment and procedures, contact 608-372-2181.