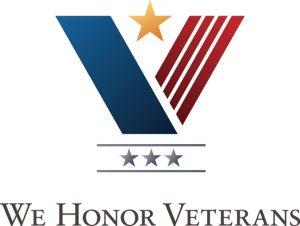 Tomah Health Hospice Touch has taken another step forward on a national program that collaborates with the Department of Veterans Affairs to enhance end-of-life care for local Veterans. Hospice Touch / Life Choices Palliative Care Director Laura Fritz said the organization has reached the third level of the highly regarded 'We Honor Veterans' program.
The campaign provides tiered recognition to organizations that demonstrate a systematic commitment to improving care for Veterans.
Last fall Hospice Touch reached the second level of the four-stage program.
"I think it says a lot of our commitment to our veterans and our community," said Fritz. "We've done an excellent job educating our staff on the unique needs of our veterans thereby helping them to provide the quality care that is needed."
National Hospice and Palliative Care Organization in collaboration with the Department of Veterans Affairs (VA), launched 'We Honor Veterans', a pioneering campaign to help improve the care Veterans receive from hospice and palliative care providers.
"All hospices are serving Veterans but often aren't aware of that person's service in the armed forces," said J. Donald Schumacher, NHPCO president and CEO. "Through We Honor Veterans we are taking a giant step forward in helping hospice and palliative care providers understand and serve Veterans at the end of life and work more effectively with VA medical facilities in their communities."
Hospice organizations can earn stars by completing activities for the various levels.
Fritz said Hospice continues to developed and strengthened relationships with the Tomah Veterans Affairs Medical Center.
"We're very lucky to have the VA Medical Center here to partner with," said Fritz. "We're doing a lot of coordinating of services with the local VA to make sure veterans really do get an extra level of support when they have us and the VA helping them."
She said Hospice Touch current receives referrals for care from the Tomah VA and other VA facilities across the country.  "The VA is willing to refer patients to us where we can provide them care in their home at the end of life care," said Fritz. "It gives them a choice."
Level three requirements also included educational presentations to local veterans' organizations in the area in addition to recruiting for the Tomah Health Hospice Veteran to Veteran program.
Fritz credited former Hospice Director Mary Rezin for initiating local plans for the 'We Honor Veterans' program which Hospice Touch started working on four years ago.
Fritz said work is already underway to attain the final level of the four-part program that includes a volunteer program where veterans interact one-on-one with other veterans. "With our Vet to Vet program we look to match all of our veterans with a veteran volunteer."  She said veterans who are interested in helping with the program should contact Hospice Touch at 374-0250. "It's a very rewarding thing to do and very helpful for the person that's volunteering and for the veteran."
Fritz said they hope to reach the fourth level by next spring.
LEARN MORE ABOUT OUR HOSPICE TOUCH and LIFE CHOICES PALLIATIVE CARE PROGRAMS,  CLICK HERE