Varicose veins may seem like a cosmetic issue, but officials at Tomah Health say the disorder can lead to a serious disease if left untreated.
It is why officials at Tomah Health are offering a complimentary vein-screening event May 16 to help educate and raise awareness of leg vein issues and the potential health risk.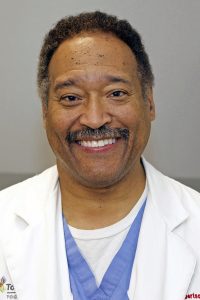 "If left untreated, varicose veins can progress to chronic venous insufficiency (CVI), a serious disease that can cause leg pain, swelling, restlessness, skin damage and ulcers," said Tomah Health Vascular Surgeon Dr. John W. Robertson III.
Dr. Robertson and staff from the hospital's Specialty Clinic will conduct the screenings confidentially on a one-on-one basis during two sessions on May 16 at 10 a.m. & 1 p.m. in the first floor conference room at Tomah Health, 501 Gopher Dr.
"What we are hoping to do is to first educate and from there to let patients know that we have a procedure here at Tomah Health that can help them lead their life in a more fruitful fashion," Robertson added.
Chronic venous insufficiency and varicose veins affect 30 million Americans, yet Dr. Robertson said reports indicate that less than 10 percent seek treatment. "As we age, it's important to take care of our entire body, including our legs, as they play a major role in helping us lead an active, healthy lifestyle," Robertson said. "People with varicose veins must understand that they don't have to suffer in silence. We can screen, diagnose and treat their condition."
Pre-registration is required to attend the screenings by calling (608) 377-8224. Attendance is limited.