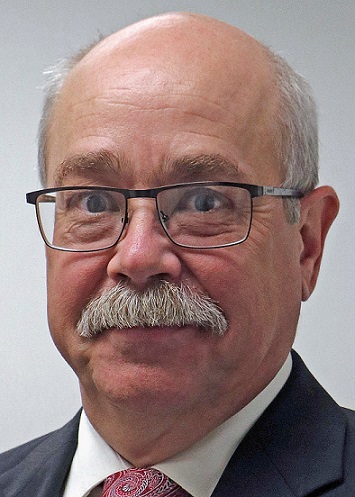 Becker's Hospital Review, an industry leading print publication, has named Tomah Health CEO Phil Stuart as one of the '70 critical access hospital (CAHs) CEOs to know' in the U.S.
It is the fourth time Stuart has been recognized by Becker's Hospital Review. Stuart was listed on Becker's '71 rural hospital CEOs to know' list last year and similar lists in 2015 and 2014. He was one of just six Wisconsin critical access hospital (CAH) CEOs named to this year's list.
A release from Becker's said the men and women included on the '70 to know' list lead organizations regularly recognized for patient safety and quality.
Officials said several of the nominees have overseen hospital expansions, mergers and EHR implementations as well as the construction of satellite clinics and strategic partnerships with local health care organizations. "These individuals hold an important role within their community, serving on corporate boards and state-level initiatives to improve access to care," the release added.
Becker's compiled the list through nominations and editorial research. Officials said individuals do not pay and cannot pay for inclusion on this list.
Earlier this year, Becker's named Tomah Health one of the top 67 critical access hospitals to know in the country.
It was the fourth consecutive year that Tomah Health has been recognized by the health care print publication.
Tomah Health has been a critical access hospital since 2001. Congress developed the designation as part of the 1997 Balanced Budget Act in response to a string of hospital closures in the 1980s and early 1990s designed to reduce the financial vulnerability of rural hospitals and improve access to health care by keeping essential services in rural communities.