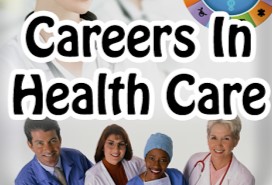 While the search for employees to fill health care positions at Tomah Health continues to be a challenge, officials are looking at ways to help potential employees advance their career while filling open jobs.
"We've had to step back and take a look at what we can do to fill the positions that we have," said hospital human resources director Brenda Reinert. "For the past couple of years the same positions have been hard to fill. Those positions continue to be more difficult to fill, and include nurse practitioners, physician assistants and physical therapists. Registered nurses have now joined that list."
Reinert said the hospital has been successful in filling some patient care positions by taking a "grow your own" attitude.
"It's a program where we look at bringing nursing assistants on board when they are first accepted into nursing school," explained Reinert. She said the hospital works with those students providing flexible work schedules and educational funds that can be used to offset school loans.
"While flexibility and educational assistance are recruitment tools we have to attract applicants, our culture and our education and growth opportunities are the things we offer that retain employees."
Reinert said the natural progression would include having a certified nursing assistant or CNA work at TH and while moving along with their education, progress into positions like nurse tech, graduate nurse and ultimately registered nurse.
"I think part of our success in recruitment is that we have this grow your own program," said Reinert. She added that supporting education and advancement happens on other levels too.  Department directors and other staff serve as adjunct professors at a local college and regularly take on students during clinical rotations.  She explained that this gives Tomah Memorial the opportunity to have employment conversations early on in the student's career.
Tomah Health employs approximately 355.
State hospital officials report that recruiting to rural areas can pose unique challenges; and why the Wisconsin Hospital Association (WHA) is a strong supporter of the Rural Wisconsin Initiative, a legislative package that provides matching grant funding for the training of advanced practice clinicians and allied health professionals in rural Wisconsin hospitals.
"The Rural Wisconsin Initiative bolsters our state's health care infrastructure by ensuring we have a workforce in place to care for our residents by creating in-state opportunities for health care professionals to complete their education and training," said WHA President / CEO Eric Borgerding. "We want to do everything we can to ensure we have the workforce necessary to deliver high-quality, high-value care in all of our communities."
Officials say thousands of health related jobs are posted on Wisconsin's Job Center website and the WHA Job Bulletin (CLICK HERE)
"Hospitals and health systems have a variety of positions, from entry level that require a high school or limited technical school training, to those that require an advanced degree," said WHA vice president, workforce and clinical practice Ann Zenk, RN BSN. "No matter where you start there is a pathway to a higher-paying, challenging career in our hospitals. Health care occupations are among the fastest growing in the U.S., and positions are available; the door will be open to all who wish to enter the health care field."
Wisconsin hospitals employ more than 100,000 people, making it one of the state's largest industries.
TO SEE CURRENT JOB OPENINGS AT TOMAH MEMORIAL( CLICK HERE )