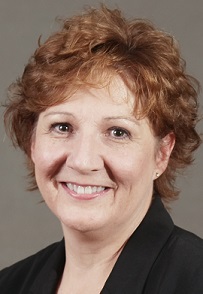 Wisconsin hospitals, including Tomah Health, continue to make progress to improve the quality of patient care by lowering some infection rates and reducing hospital readmission rates according to a new report released by the Wisconsin Hospital Association (WHA).
"We take a lot of pride in the fact we have significant resources dedicated toward improving quality," said Tomah Health Quality and Compliance director Shelly Egstad, MASL, RN. "I think that speaks to the leadership of this organization and that quality is part of our mission."
According to the report, hospitals have reduced catheter-associated urinary tract infections (CAUTI) – one of the most common hospital-acquired infections -by 56 percent.
Egstad said Tomah Health has not had a catheter-associated urinary tract infection in over 400 days. "I have to give credit to Jan Path, our Infection Preventionist who has worked very closely with our physicians and providers, for first, not putting catheters in, and secondly, if they are in, let's get them out as soon as possible – that certainly reduces the risk of infection."
Between 15-25 percent of hospitalized patients statewide, have a urinary catheter placed during their hospital stay so it affects thousands of patients every year.
"Wisconsin is consistently among the best states in the country in patient care quality rankings, and that serves to inspire us to do better and to sustain the progress we have already made," according to WHA Chief Quality Officer Kelly Court. "We are on the right road, but we still have a way to go to ensure every patient receives the best care possible every time."
WHA officials said while Wisconsin's readmission rate is close to the national benchmark of 8 percent, hospitals are committed to driving the rate lower.
Egstad said Tomah Health has focused efforts to ensure patients who are treated at the hospital do not come back for additional treatment. "We have case managers who are doing follow up phone calls for those who are at high risk for readmission and we do a daily team meeting to assess patients and make sure they have what they need when they go home so we can prevent readmissions," said Egstad.
The state report also cited Wisconsin hospitals as aggressively working to reduce sepsis mortality through early detection and rapid aggressive treatment. When a patient has an infection, it puts them at risk for developing sepsis, which is the body's toxic response to infections. This response can lead to tissue damage, organ failure and death.
While sepsis can develop in anyone, at any age, for any type of infection, Egstad said the faster sepsis is identified, the better.
"At Tomah Health, we have invested significant training to make sure nursing staff recognize sepsis and then implement treatments should it occur," said Egstad. "We have a multiple disciplinary team; including two physicians, nursing staff and case managers who have developed a protocol both for our emergency department and for our inpatient unit that includes frequent assessment of patients who are at risk for sepsis."
WHA has brought hospitals and patient advocates from across the state together to learn how to identify and treat sepsis. Officials said these combined efforts and an increased focus on sepsis has led to an 18 percent decrease in mortality-associated sepsis since 2013.
"For more than a decade, Wisconsin hospitals have set competitive interests aside and have been working together to share best practices to improve quality in their hospitals," according to WHA President/CEO Eric Borgerding. "WHA has facilitated these efforts and we have encouraged and fostered practices and initiatives among our member hospitals that have led to greater transparency and measurable improvement."
"By participating with the Wisconsin Hospital Association, we certainly can learn from others," said Egstad. "The goal of the initiative is that we implement best practices by sharing what we do well and others share what they do well so that as a state, we can improve the health care of all patients."
Rates for hospitals on many quality-related measures are available CLICK HERE