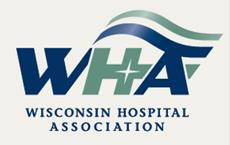 Hospitals across Wisconsin, including Tomah Health, provided additional free care this past year according to a new report from the Wisconsin Hospital Association (WHA).
In 2016, Wisconsin hospitals reported spending nearly $190 million in free care, a more than $10 million increase over 2015.
"While the ACA expanded coverage for thousands of people in our state, it did not eliminate the need for charity care," according to WHA President/CEO Eric Borgerding. "People still fall through the cracks. The unexpected happens. They lose their job, become very ill or require emergency care that they cannot afford. That's when hospitals and health systems step in and provide assistance to ensure their patients receive the care they need to resume as normal of a life as possible."
At Tomah Health, chief financial officer Joe Zeps said the hospital provided $6.2 million in community benefits, including $511,000 in community care for patients unable to pay their bill during the past fiscal year.
"Although we strive to keep costs low, an unplanned visit to the hospital can occasionally result in a sizable bill.  We recognize that many of our patients simply don't have the financial resources to deal with these unexpected costs, and that's where our community care program can assist," Zeps said.
Tomah Health recorded about $5-million in community benefits in 2015, and nearly $5.2- million in 2016. Zeps added that the hospital also paid out $43,000 in education assistance to employees over the past year.
"Wisconsin hospitals commit financial and human resources to improve the overall health status of the citizens of our state by providing essential services in their communities, which, if they were not available, would place a much greater burden on our state and local governments," added Borgerding. The activities ranged from providing financial assistance to sponsoring free clinics, sponsoring health education opportunities, collaborating with local employers to increase access to care, and working with other community organizations on complex socioeconomic issues.
WHA surveys all of its member hospitals and health systems annually and asks them to describe and quantify the programs, services and activities they provide at or below cost, solely because those programs meet an identified health need in the community.
A copy of the state report is available HERE